Retirement Interest Only Mortgages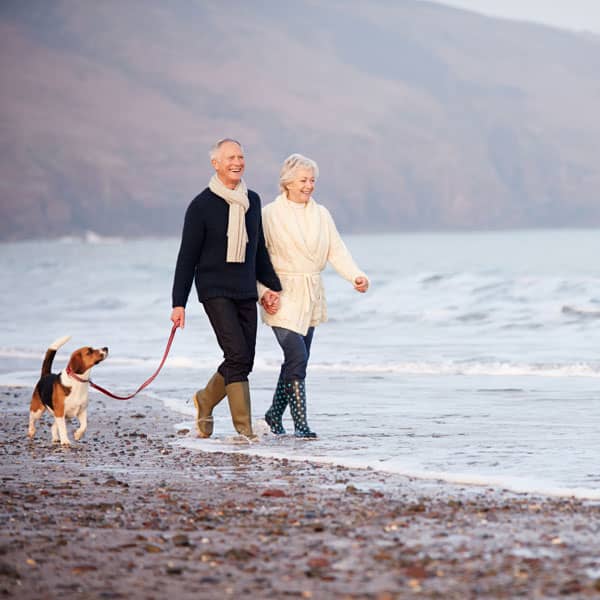 For equity release products we act as introducers only.
As the name indicates, RIO (retirement interest-only) mortgages are interest-only lifetime lending products. You can take a RIO mortgage out to purchase a new property or remortgage your current one. The main difference between them and normal interest-only products is that you don't repay a RIO mortgage until the property is sold after you die or enter long-term care - i.e. there's no set mortgage term. This means you don't need a repayment vehicle like you would with a normal interest-only mortgage.
You make monthly interest payments which stop the interest from rolling up and your debt from increasing. This means that, you'll repay the same amount you took out in the first place when the property is sold.
Unlike equity release, your affordability is assessed for a RIO mortgage to ensure you can meet the monthly interest payments. Equity release products don't have affordability assessments as you don't need to make any monthly payments - unless you opt for an interest-only lifetime mortgage.
Example
You borrow £75,000 on an interest-only basis at 3.75% per year
The monthly payments are £235 per month
The size of the loan doesn't increase at all over the term of the mortgage
Who's Eligible?
You're only eligible for a RIO mortgage if you:
Are over 55
Have sufficient income to meet the affordability repayments
Advantages
They can be more affordable than a repayment mortgage
There's no need to provide evidence that you have an acceptable repayment vehicle like you would with a normal interest-only mortgage as the property itself is the repayment vehicle
Monthly interest payments stop the debt from increasing
You can take one out to buy a new property
You don't need a deposit if you're remortgaging an existing property
Disadvantages
You must make and maintain the monthly interest payments
You need to prove a certain amount of income and pass an affordability assessment
Not sure what would be the best way for you to release equity from your house? Anyone over 55 should consider equity release alongside other options, like a RIO or a mainstream mortgage as several lenders now have no maximum age at the end of the term.
We can talk to you about the pros and cons of the different options and, if equity release might be the right solution, we can help you.
Let us do what
we do best
We'll search to find you
the most suitable deal
Get in touch